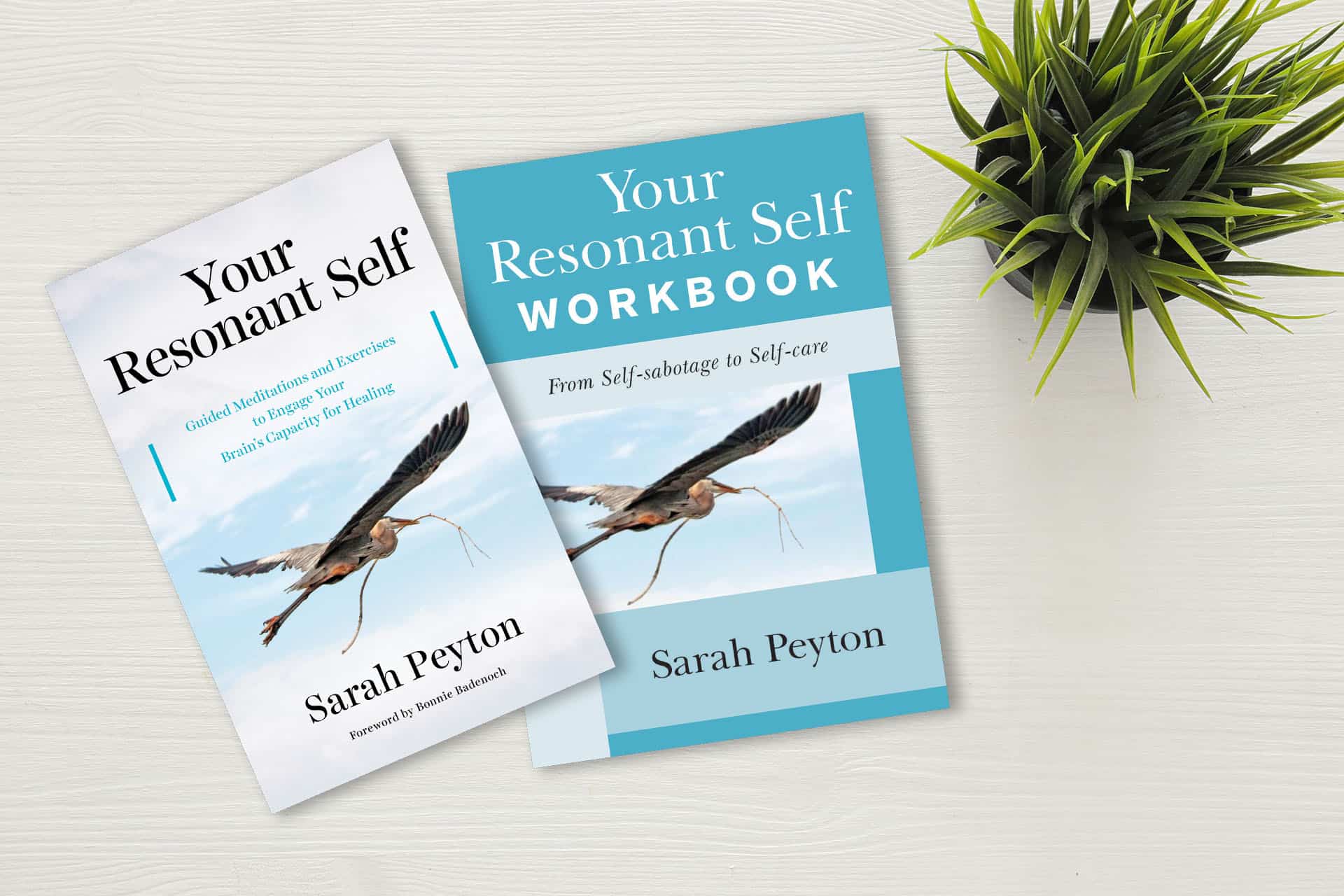 Your Resonant Self
Awaken your capacity for self-love through resonant language
Your Resonant Self Workbook
Move deeper into freedom and self-warmth by untangling unconscious contracts
2 Books: 1 Inseparable Whole
Published in 2017, Your Resonant Self offers the initial invitations into self-warmth through a powerful healing technology called resonance. Through easy-to-understand neuroscience concepts and exercises, the first book teaches the reader how to use resonant language and neuroplasticity to transform inner-criticism, shame, depression and anxiety into self-kindness and warmth.
The follow-up Your Resonant Self Workbook deepens and augments the first book by introducing the neuroscience of unconscious contracts: those agreements we make as children to keep us safe, which often result in harmful adult behaviors like self-criticism, lack of trust or capacity for intimacy, or self-sabotage.
We recommend you begin your journey with Your Resonant Self, then use the workbook to augment and soften the places where you find yourself stuck and unable to turn toward yourself with compassion. The soothing reinforcement of the Your Resonant Self Workbook amplifies the lessons and teachings of Your Resonant Self and gives readers an opportunity to deepen their resonance practice and move into more freedom and expansiveness in our lives.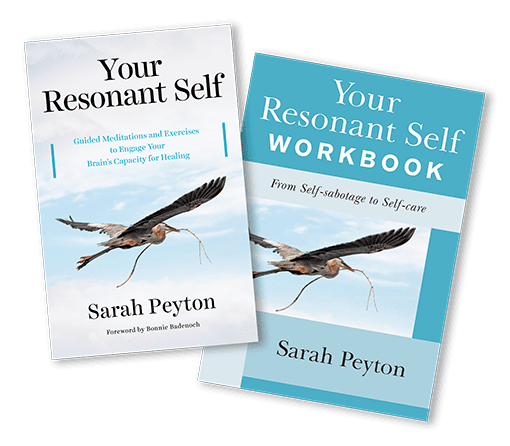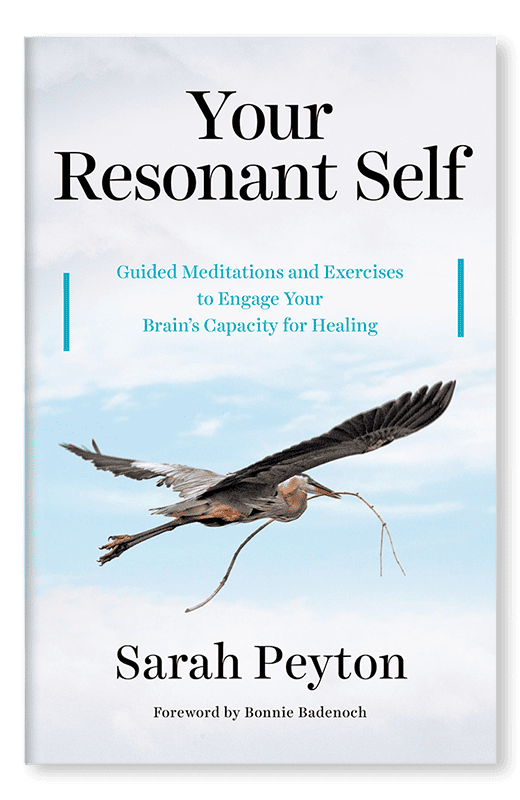 Your Resonant Self
If you've read countless self-help and guided meditation books, only to feel unchanged and perpetually struggling to turn toward yourself with kindness and love, then this book is for you!
Through years of sharing and teaching neurobiology, I've received hundreds of testimonials from my workshop participants about how their PTSD, depression, anxiety and reactive fight/flight/freeze patterns have been transformed into self-compassion and a new capacity for self-care by learning about how the human brain works and how it responds to resonant language.
This book focuses on building a special skill-set I call resonant language, and a process I call time-traveling with resonance, that is grounded in the cutting edge neuroscience of the default mode network and tips for beginning to transform self-cruelty into warmth
Your Resonant Self (with hand-drawn illustrations by forest chaffee) connects people with the understanding that we can use warm language to support and accompany ourselves and our brain can grow and heal, increasing our resilience and enjoyment of life.
Your Resonant Self Workbook
The Your Resonant Self Workbook is a companion to my best-selling Your Resonant Self, and offers exercises, questionnaires, meditations, and journaling prompts focused on uncovering patterns of self-sabotage and turning them into opportunities for self-healing.
This book is a very different from the first book, and I'd recommend you begin with the first book before moving into the workbook. I wrote the workbook because after traveling around the world teaching the material from Your Resonant Self, I noticed that, even though the material made sense to people, there were certain times that they were just unable to turn toward themselves with kindness and warm curiosity.
Why was this happening? Because of a tendency we humans have to create what I call unconscious contracts, which are agreements we make with ourselves in moments of challenge that try to keep ourselves, or others, safe, in order for us to survive.
This book dives deep into the neuroscience of unconscious contracts, and helps us move into relationship with ourselves by using resonant support in order to begin to undo these contracts.
I long for everyone to have these special techniques to bring ourselves warmth to release ourselves into joy, freedom and choice.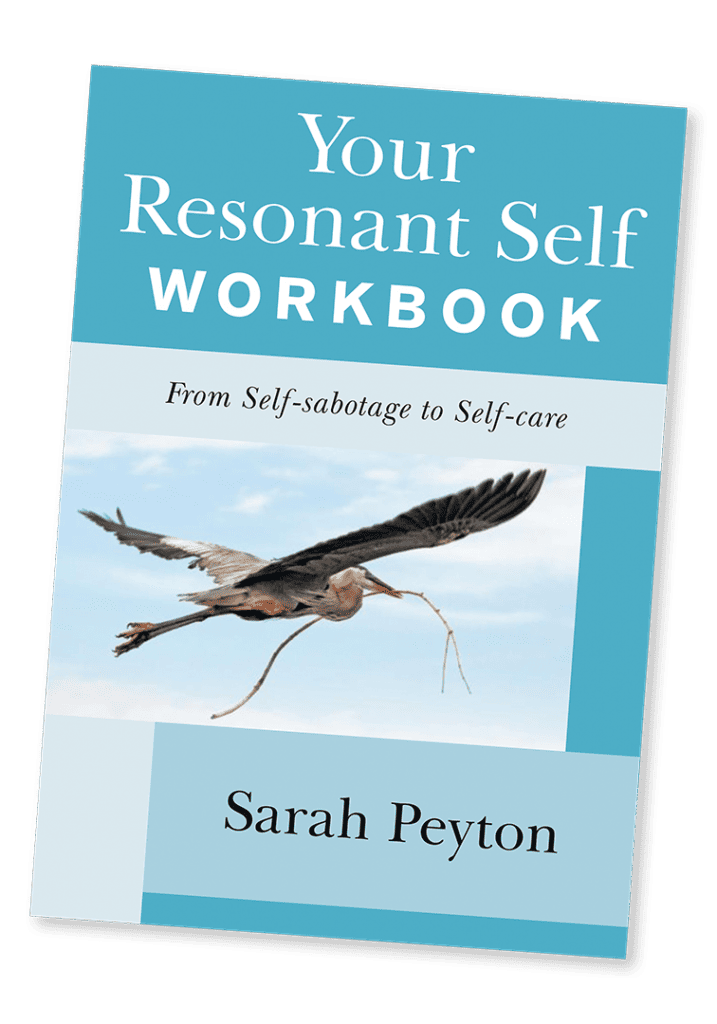 12 ways to Develop Your Resonant Self
from Sarah: free meditations and email "tip" series about how to build Your Resonant Self
from Sarah: free meditations and email "tip" series about how to build Your Resonant Self
your understanding of Unconscious Contracts, the focus of the YRS Workbook, with a self-study course that weaves the two books together
your understanding of Unconscious Contracts, the focus of the YRS Workbook, with a self-study course that weaves the two books together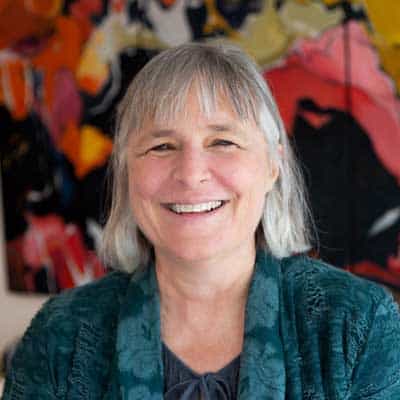 Sarah Peyton, Certified Trainer of Nonviolent Communication and neuroscience educator, integrates brain science and the use of resonant language to heal personal and collective trauma with exquisite gentleness.
Sarah is a sought-after expert who brings neuroscience expertise together with depth work, self-compassion, and the transformative potential of language. She works with audiences internationally to create a compassionate understanding of the effects of relational trauma on the brain, and teaches people how words change and heal us.
Sarah teaches and lectures internationally and is the author of four books: Your Resonant Self: Guided Meditations and Exercises to Engage Your Brain's Capacity for Healing, the companion Your Resonant Self Workbook: From Self-sabotage to Self-care, Affirmations for Turbulent Times: Resonant Words to Soothe Body and Mind, and The Antiracist Heart: A Self-Compassion and Activism Handbook, co-authored alongside Roxy Manning, PhD.
Sarah's work with resonance invites people from all walks of life to make relational neuroscience and relational connection their own. She brings together depth work and self-compassion in ways that integrate the understanding that we make sense. The transformative power of resonance offers great healing, and flows through many channels.